...I don't get to great you all tomorrow cuz its gona be a busy week for me...
HAPPY THANKSGIVING LADIES!
!!
: )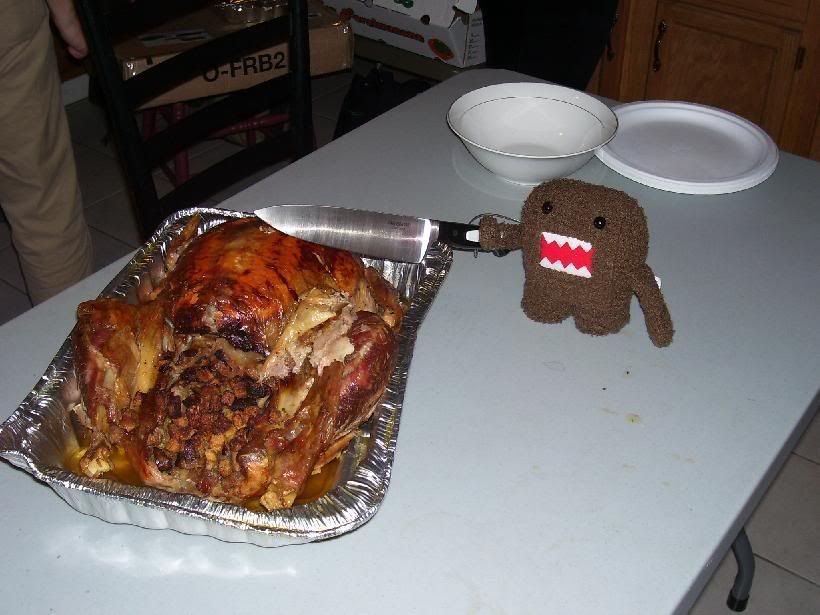 DOMO's ready to butcher the crap out of that turkey. haha.
(source: photobucket by creemynougat)
Quick thanks to
Amy
and
Julie
for such a quick respond on the 2 items up for sale :) I've never sold items before within 24 hours of posting them. Well, I guess I did. lol. I dunno. Oh wells.
Gotta make my dessert for tomorrow! I'm a twitter whore so if you want to stalk me, follow me on
twitter
. haha..don't mind the shameless self promotion.
I've been enjoying reading you guys' memorable Christmas moments! Thank you to those who have joined so far! Plenty of time!
I'm starting my Black Friday Shopping midnight of thanksgiving at the outlet mall near us. LOL. yuuup. Then Saturday we gona have a surprise Birthday party for my granny whose turning 80 this year! Yup, really busy week. You ladies be good ok? xoxo